I hope this email finds your family healthy and safe.

While we're all looking for new activities to keep us busy at home, the American Heart Association is here to help. We're offering our popular Cooking in Color cookbook free to download because cooking healthy meals can be a fun way to bring your family together.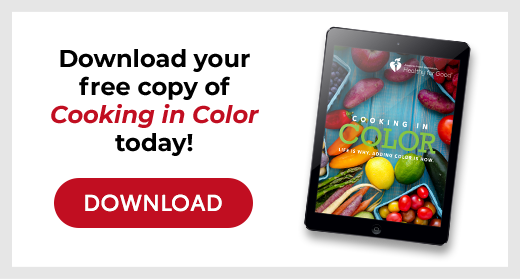 As you know, a healthy diet is one of the best ways you can fight cardiovascular disease. With Cooking in Color, we hope you'll take the time to explore the five color groups. Try the red kebabs, a blue smoothie or green nachos.

And, if you need a fun family activity to do with the kids or grandkids tonight, you can pick a delicious recipe right now and get cooking!

It's always a good time to focus on living happy and healthy, and that includes eating smart and moving more. Thank you for your continued support.

Sincerely,

Bert Scott
Chairman of the Board
Volunteer, 23 Years
American Heart Association
P.S. The health and well-being of our American Heart Association family is our top concern. Please use this coronavirus resource page to help you stay safe and up to date. Thank you again for all you do.