Cleveland Heart Walk
---
Cleveland, OH
September 23, 2017
Life is why

we walk.

Thanks to all our walkers, donors and volunteers who have accepted the challenge to help fight heart disease and stroke. We cannot achieve our mission without each one of you!
Date & Time

Check-In 8:00 AM
Starts 7:00AM Sunrise Yoga; 8:00AM Festival Begins; 10:00AM Walk begins
Length of Walk 1 & 3 Mile Walk routes available
Where
Mall C - Lakeside Avenue
301 Lakeside Avenue E
Cleveland, OH 44114
Get Directions
2017 Cleveland Heart Walk Chairman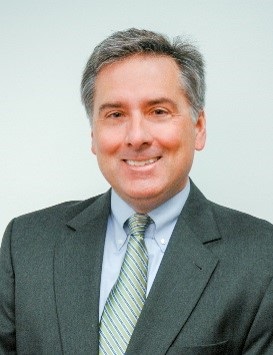 Thomas C. Hablitzel
President and General Manager, Automotive Division
The Sherwin-Williams Company

I was recruited by a friend and AHA board member that was aware of my family's history of heart disease and stroke. I gladly accepted the opportunity and set personal goals for fundraising in memory of my mother, who passed away at the age of 61. As a member of the AHA board I am consistently reminded to improve my own "heart healthy" lifestyle and utilize this experience to educate others. The American Heart Association is a terrific organization motivated towards the education of healthy living and a resource to help fund needed research. I have taken my support a step further this year and am serving as the 2017 Cleveland Heart Walk Chairman. Looking forward to helping others live healthier lives. Thank you for joining us on September 23rd!
We aren't just walking. We're Heartwalking! Thank you for joining nearly 1 million Americans at 305 events across the country to build healthier lives, free of cardiovascular diseases and stroke.
How can you make a positive difference in the lives of your friends, family and co-workers? Join the Heart Walk, start Heartwalking and make the commitment to lead a heart healthy life and become healthy for good. Remember- we're not only raising funds, we're raising heartbeats!