2017 Johnson County Heart Walk
Life is why

we walk.

Thanks to all our walkers, donors and volunteers who have accepted the challenge to help fight heart disease and stroke. We cannot achieve our mission without each one of you!
Date & Time

Length of Walk 1 or 3 mile route
Where
Western Missouri Medical Center Campus (Front Lawn)
403 Burkarth Rd
MO 64093
Get Directions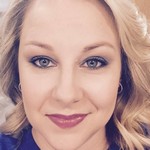 My name is Brandy Wilson. I am married and have three children. I am a registered nurse and have worked at Western Missouri Medical Center since May 2014 as a charge nurse on the medical-surgical unit. I graduated from SFCC in May of 2014 with an associate's degree in nursing. I decided to go to college at the age of 28 after being a stay-at-home mom for eight years. It was one of the best decisions I have made in my life and I did it because I'm a SURVIVOR.
On March 12, 2008, I suffered a severe heart attack, ten days after giving birth to my third child. Our lives changed from that day forward. As a survivor, I support the mission of the AHA because the AHA works to raise awareness for heart disease in women. Women are often undiagnosed or incorrectly treated due to atypical symptoms. I knew something wasn't right, but I couldn't quite figure out what it was. Looking back, I now see signs and symptoms that were ignored by me and other doctors. I believe that with more education, more women will recognize their symptoms and advocate for their own health. Supporting the AHA can make this possible.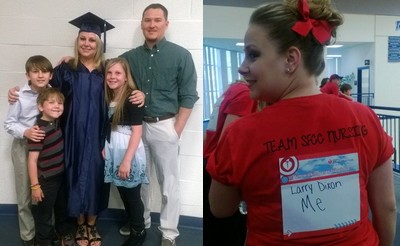 ****
We aren't just walking. We're Heartwalking! Thank you for joining nearly 1 million Americans at 305 events across the country to build healthier lives, free of cardiovascular diseases and stroke.
How can you make a positive difference in the lives of your friends, family and co-workers? Join the Heart Walk, start Heartwalking and make the commitment to lead a heart healthy life and become healthy for good. Remember- we're not only raising funds, we're raising heartbeats!