Welcome to CycleNation - RVA!
- a community of friends and co-workers on a quest to put the brakes on heart disease and stroke in Richmond! This active happy hour will be powered by spirited teams, great music, fun instructors, brain games, and friendly competition. Join us at Maymont Nature Center - West Terrace on May 30th from 6-9 pm and help us ignite a health revolution in our community!

There is no registration fee for CycleNation. You and a team of 4-8 riders per bike have a minimum fundraising goal of $1,000 per bike to raise together. The goal is to keep your stationary bike and the party going over a two-hour time period during the event. When it's not your turn to ride, teammates enjoy other fun activities and cheer the team on to the finish line!

Bikes are reserved and space is limited, so sign up today and invite others to join you! We can't wait to ride with you for a great cause!
Check out the companies taking charge and fighting heart disease and stroke in the RVA as riders and sponsors!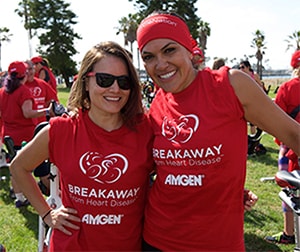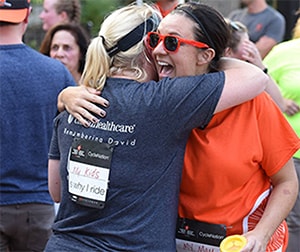 How it Works
Grab a few of your favorite friends and create a team. The minimum team fundraising goal per bike is $1,000. Want to go at it alone and ride the entire time? Break away from the pack and raise $1,000 and do our individual challenge. Learn more about fundraising
"Nobody looks at a woman in her 20s and thinks that she could be a stroke survivor, and it's important to raise awareness that it can happen to anybody" said Skylar Doerwaldt. Malissa Bradshaw similarly said "Strokes only happen to old people" and was in disbelief when someone near by spotted her symptoms of a stroke. Join Skylar and Malissa as they ride to get brain and heart healthy!