2023 Birmingham Heart Walk

The association is proud to honor our exceptional supporters through our national giving societies – the Cor Vitae Society and Paul Dudley White Legacy Society.

Cor Vitae Society: the AHA's annual giving society, founded in 2012. With a vision to engage passionate individual supporters, we seek champions across communities to help us retain, grow, and engage the broad spectrum of our membership base.

Latin for heart of life – Cor Vitae celebrates individual gifts of $5,000 or more to further our mission. Lifetime member recognition begins with $500,000 in cumulative commitments. Members give through local campaigns such as Heart Ball, Go Red for Women and Heart Walk, as well as through programmatic mission-driven initiatives.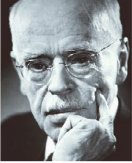 Paul Dudley White Legacy Society:honors the generosity of individuals who have left a gift through their estate plan or established a life income gift benefiting the association.

Named for one of our founders, Dr. Paul Dudley White, considered the father of American cardiology, members not only continue Dr. White's legacy, but also create a legacy of their own.
Birmingham Cor Vitae Society Members
President's Circle
Dr. Suzanne Oparil
Pacesetter's Circle
Dr. and Mrs. John T. Eagan, Jr.
Pulse Circle
Mr. and Mrs. Timothy and Antionette Vines
Mr. Philip White
Champion's Circle
Mr. Jason Alexander
Mrs. Kelly Bains
Dr. Nancy Borkowski & Mr. Michael A. Borkowski
Mr. David Boutwell
Dr. Dow Briggs & Mrs. Elizabeth Briggs
Mr. & Mrs. Dell & Dixon Brooke
Mr. & Mrs. John & Molly Carter
Mr. David Cox
Mr. Alan Creighton
Mr. & Mrs. Mark & Jane Emily Crosswhite
Dr. & Mrs. Derrill Crowe
Mr. & Mrs. Jehri & Brad Crowe
Mr. & Mrs. Rebecca & Charles Crowther
Dr. & Mrs. Robert & Jamie Dabal
Dr. & Mrs. James & Susan Davies
Mr. Thomas DeBray
Mr. William Dow
Mr. & Mrs. Patrick & Debbie Drummond
Ms. Amala Duggirala
Mr. & Mrs. Chris & Melody Eagan
Mr. Brian Edwards
Mr. Lee Edwards
Mr. & Mrs. Bryan Council & Rebekah Elgin-Council
Mr. Cardwell Feagin
Mr. & Mrs. Tim & Bethany Ferguson
Mr. C.T. Fitzpatrick
Mr. & Mrs. Ron & Cheryl Fritze
Mr. Jeff Grantham
Mr. Kevin Hanna
Mr. Billy Harbert
Mr. & Mrs. Raymond J. & Kathryn Harbert
Ms. Ellen Holladay
Dr. Michael Honan & Dr. Roxanne Travalute
Mr. & Mrs. Ron & Rosilyn Houston
Mr. Jeb Hughes
Mr. & Mrs. Rick & Barbara Jacobsmeyer
Ms. Angela Jarrett
Mr. Randy Johansen
Mr. Sam Johnson
Ms. Becky Jones
Mr. & Mrs. Steve & Leigh Jordan
Mr. & Mrs. Mark & Margaret King
Mr. & Mrs. David & Amber Kinney
Dr. & Mrs. James & Terry Kirklin
Ms. Jenni Kress
Mr. Dwight Lambert
Dr. & Mrs. Joseph P. Lucas & Mary Lucas
Mr. & Mrs. Charles & Margaret Martin
Mr. Brian Massey
Mr. J McDowell
Ms. Carol McElheney
Mr. & Mrs. Emmett E. McLean
Mr. & Mrs. Richard & Norita Murray
Mr. Henry O'Neal
Ms. Bonnie Parker
Mr. Keith Pennington
Ms. Elizabeth Pharo
Mr. Randy Pittman
Dr. Sumanth Prabhu & Dr. Carolina Salvador
Mr. & Mrs. Jim Richardson
Ms. Rebecca Romine
Ms. Diana Scalici
Mr. & Mrs. Stan & Joan Starnes
Mr. Bryan Statham
Mr. & Mrs. William & Andrea Statham
Mr. & Mrs. Jim T. & Julie Stephens
Mr. & Mrs. Lee Styslinger, III
Ms. Britney Summerville
Ms. Shelia Terry
Mr. & Mrs. Michael D. Thompson
Mr. & Mrs. Russell & Adelaide Vandevelde
Mr. Rob Winters