Welcome, New Jersey Cyclists!
Thank you to everyone who came out to our Inaugural CycleNation New Jersey event!
We had a blast and can't wait to do it again. We truly appreciate everyone who rode, cheered on friends and family, and raised funds for lifesaving research and programs.
We took lots of pictures so be sure to follow us on our Facebook and Instagram pages.
Congratulations to our award winners:
Top Team – Christine's Cycle Champions
Top Company – GoMo Health
Top Individual – Dr. Julie Master
Team Spirit Award – Tilton Fitness
The website will remain open for another month, so if you have any donations post event it all counts towards our goal!
With heart,
The American Stroke Association Team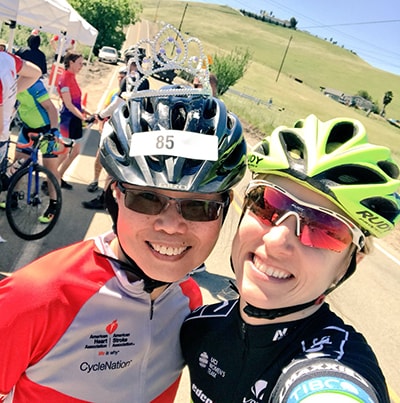 "After my stroke, I have been able to make the lifestyle changes necessary to be healthier. Because of the support of my co-workers, I was able to ride 25 miles at CycleNation. In total, my team rode 275 miles while raising funds for a great cause. My company is proud to be actively taking care of the community we live in."