2019 Anchorage Heart Walk
---
Anchorage, AK
Saturday, September 21, 2019
Life is why

we walk.

Thanks to all our walkers, donors and volunteers who have accepted the challenge to help fight heart disease and stroke. We cannot achieve our mission without each one of you!
Date & Time

Check-In 9am
Starts 10am
Length of Walk Approx. 5k
Where
Downtown Anchorage, Delaney Park Strip
10th & N Ave.
Anchorage, AK 99517
Get Directions
See you September 12, 2020
Registration will open in 2020
---
Sullivan Family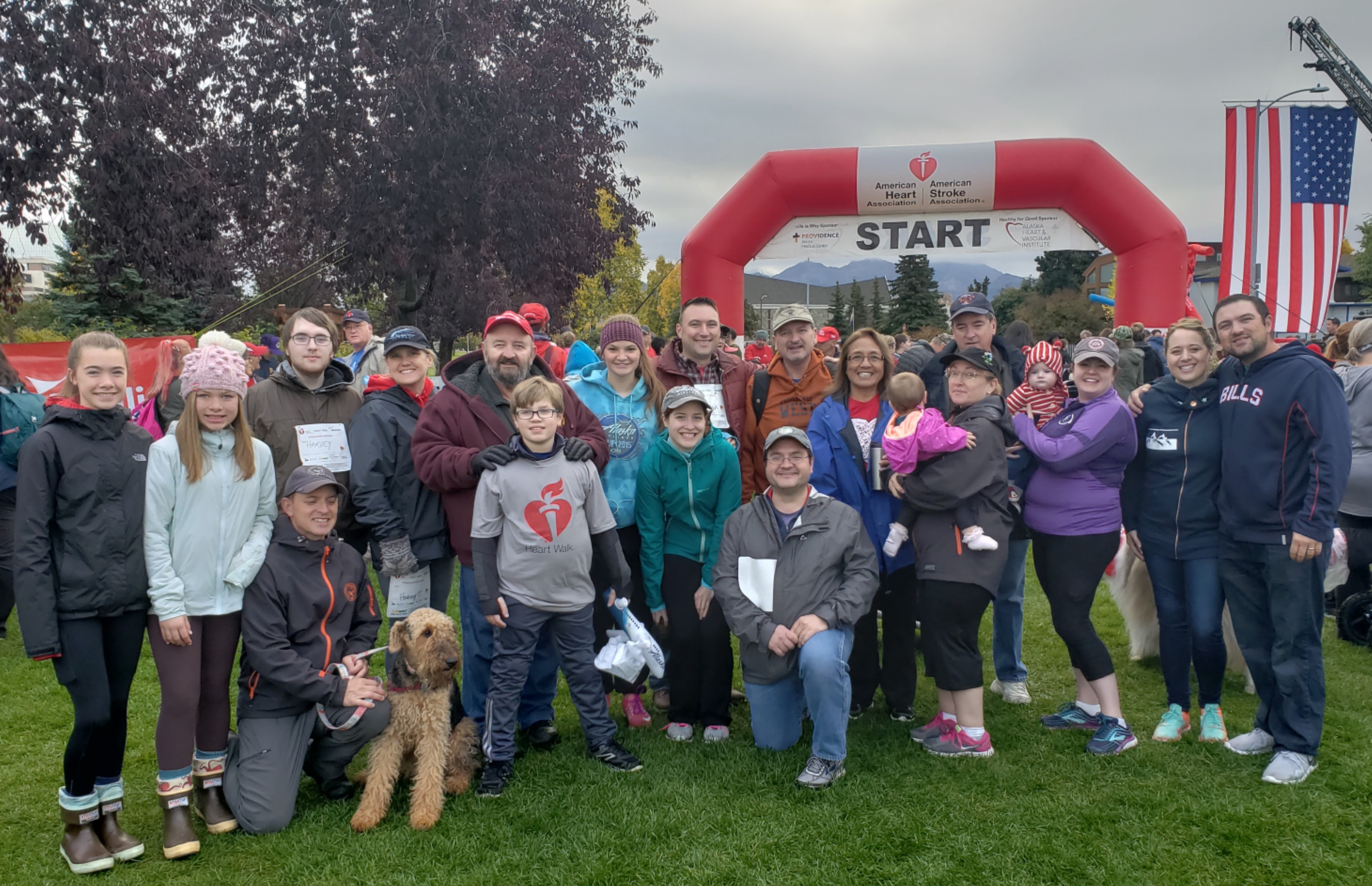 Join the Sullivan Family as they support our fight to be a relentless force for a world of longer and healthier lives. The Sullivan Family continues their lengthy and passionate support by chairing this year's event.
2019 Anchorage Heart Walk Chairs:
Casey Sullivan - Marathon Petroleum, , Dan Sullivan - Commissioner, Timothy Sullivan - Alaska Railroad
2019 Executive Leadership Team:
Eddie Walton - Matson, Bob Craig - Alaska Heart & Vascular Institute, Chris Ertel - NAPA Alaska, Ed Hendrickson - Alyeska Pipeline Services, Jennifer Opsut - Alaska Regional Hospital, Leigha Ducharme - TOTE Maritime Alaska, Nicole Mitchell - Golden North Van Lines, Ryan Kegley - Chugach Alaska Services, Sarah Lukin - NANA, Tom Hendrix - Carlile Transportation
---
From the bottom of our hearts, thank you for making the 2019 Anchorage Heart Walk a success!
Thanks to amazing supporters like you, we have raised over $215,000 to build healthier, stronger lives! It's not too late to help us reach our goal! You can still login to send emails to friends and family asking for their support, or make a personal donation today!