2019 Cedar Rapids Heart Walk
---
Cedar Rapids, IA
Sunday, September 8, 2019
Life is why

we walk.

Thanks to all our walkers, donors and volunteers who have accepted the challenge to help fight heart disease and stroke. We cannot achieve our mission without each one of you!
Date & Time

Check-In 8:00am
Length of Walk 1 or 3 mile route
Where
Kirkwood Community College
6301 Kirkwood Blvd SW
Cedar Rapids, IA 52404
Get Directions
Meet Lincoln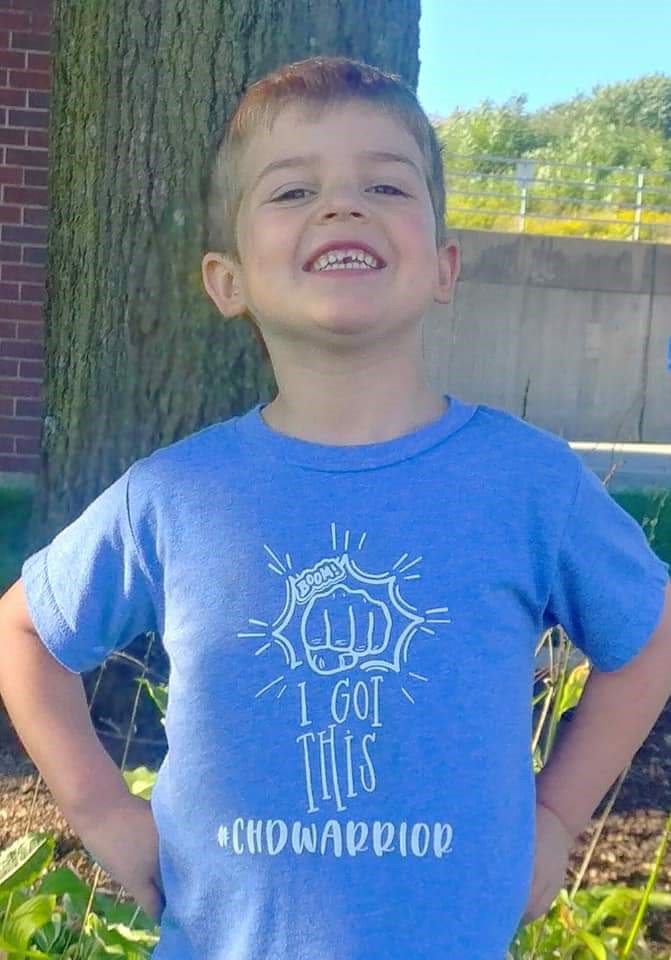 Lincoln was born with Hypoplastic Left Heart Syndrome. He has had three open heart surgeries to reroute the blood flow utilizing his half of a heart to do the workload of a normal heart. Lincoln had his surgeries at six days old, four months old and two and a half years old. All with rough recoveries, multiple hospital stays and long term monitoring with medications. Lincoln is now five years old and loves preschool, dinosaurs, construction vehicles and being outside. He is smart, creative and one of the funniest kids you will meet!
****
By participating in the Heart Walk, you're joining a million Heart Walk Heroes from across the nation raising funds for lifesaving science. Science that can teach us all how to live longer and be Healthy For Good.
Take a few minutes to consider the lives you are going to help change for the better through your leadership and donations. We're talking more moms, dads, brothers, aunts and babies' lives saved. Help keep hearts everywhere beating. Let's take steps together to cure heart disease and stroke.