https://www2.heart.org/images/content/pagebuilder/22MyrtleBeachRide-Sunset_Horse_on_the_beach-Banner_optio.jpg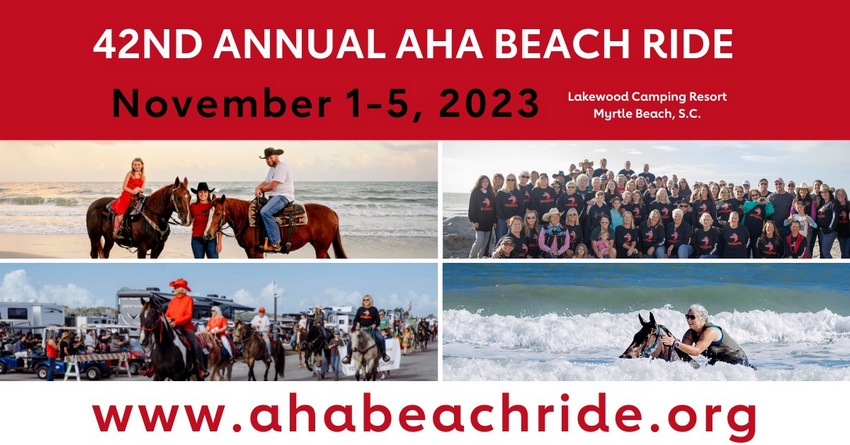 Registration and Campsite Info
Registration is open. Please note registering with the AHA DOES NOT guarantee a campsite. To request campsites, you must download the Lakewood Camping Resort App on your phone or tablet, click on the AHA Heart Ride logo and then Campsite Preference Form. A Lakewood Representative will CONTACT YOU to confirm your campsites based on the priority lists. If sites are not available, you will be placed on a waiting list.

Lakewood Reservations will contact to confirm your 2023 campsite reservations. You DO NOT need to call them, they will call you. Lakewood Reservations will contact you 3 times before moving down the list, please be sure to check your voicemail.

**Upon booking your campsite, all reservation fees must be paid in FULL through the Lakewood Camping Resort. For more information on campsites please email groups@lakewoodcampingresort.com


Superstar Check In on Tuesday, October 31, 2023
Superstars are riders that raised $1,000 or more. If you have become a Superstar Rider before October 13, 2023, you and your immediate family can check in on Tuesday, October 31, 2023. (*this is immediate family only, no other riders camping with you unless they are also a Superstar).

We are ready to kick up our hooves in the fight against heart disease and stroke. Together we are making a difference in the lives of so many!
Thank you for your passion and dedication to our mission:
To be a relentless force for a world of longer, healthier lives.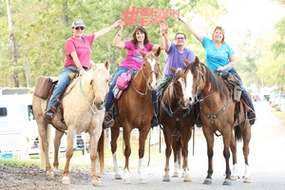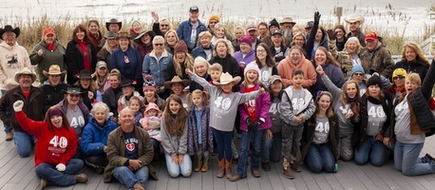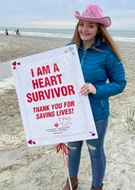 American Heart Association Co-Vid Guidance: The American Heart Association is creating mask-friendly environments at all our events. Vaccinated attendees will have the option of choosing whether to wear a mask, while those who are unvaccinated will need to wear a mask. Please do not attend an AHA event if you are not feeling well or have symptoms, irrespective of your vaccine status. If you have a condition that weakens your immune system or take certain medications, you may need to take extra precautions even if you are fully vaccinated, as instructed by your doctor. The AHA encourages you and everyone you love, care for, or care about to be vaccinated.