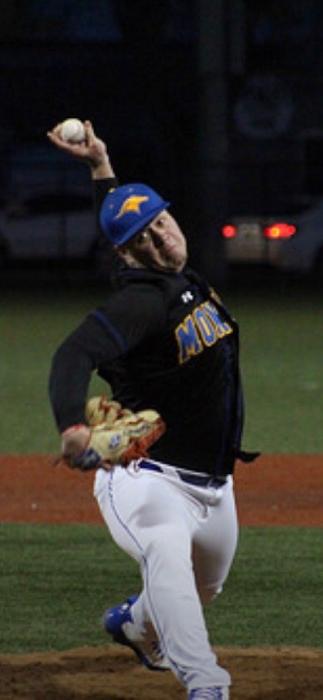 Richard Delgado
My Family is Why!
My nephew PJ, a star athlete full of energy, underwent open heart surgery (quadruple bypass) five years ago at the young age of 14; you just never know when something like this is going to happen to you or a loved one!! Thanks to the great work by the American Heart Association and your generous donations to continually fund meritorious research grants, PJ is playing college baseball and looking at a much brighter future!
My family and I are dedicated to continue fundraising for the American Heart Association in order to raise the critical funds required to help reduce disability and death from cardiovascular diseases so that a parent does not have to hear that their child has a heart defect.

Every dollar makes a difference! Here's how you can help fight heart disease:

-$25 gives 50 people educational materials that teach them how to personally reduce their risk of heart diseases and stroke.

- $50 delivers the message of healthy nutrition to elementary school students through lesson plans and activity guides.

- $100 allows one hospital to teach its patients, caregivers, and health professionals about the risks of stroke - the nations No. 5 killer.
Heart disease and stroke impact all of us, but because of events like Heart Walk we can make a difference. In fact, heart disease deaths have declined so steadily over the decades that we are eagerly awaiting the day when it is no longer the leading cause of death in the U.S. We've already seen the stroke death rate drop - from the No. 3 cause of death to the No. 5 in the U.S. in just five years!
Many heartfelt thanks for your generosity!!