Boston Heart Walk: Event Update
We are so excited to share with you the latest details of this year's Boston Heart Walk. Thank you for your patience and resilience as we have navigated our events and face-to-face interactions in response to the ever-changing pandemic. We are inspired by your dedication and commitment to our mission, and we are so grateful for your support.
Our original plan was to host the Boston Heart Walk as an in-person experience this October 30. The most recent review of the logistics of hosting an in-person event in the changing municipal and corporate environments, has convinced us that the best course of action at this time is to move forward with a Walk Where you Are Pop Up event.

This year's theme, "Heart Walk Here", invites participants to create a path of their own. On Saturday, October 30, Heart Walk participants and teams are invited to walk wherever you are to celebrate heart and stroke survivors, raise lifesaving funds and encourage physical activity. From your company campus to neighborhoods, parks, and parkways to tucked away trails, we invite you to "Pop Up" and Heart Walk Here at any location that inspires your heart health. There will be several opportunities for you to network with other walkers, coaches and executives from across the country. We have outlined two options for participating based on an individual's preference:

1. Heart Walk Campus Event. Companies can pop-up their own campus Heart Walk with their employees on Heart Walk Day or during the preceding Week of Wellness. We have a guide for companies to make hosting your own celebration event easy.
2. Heart Walk Here, there, or anywhere! Walk in your neighborhood, parks or walk wherever you feel inspired.

Throughout the pandemic, the health and safety of our guests, staff, and community here in Boston have been our top priority. This is especially true for our survivors and those with underlying health conditions who are among those at greatest risk for COVID complications. When we do regather for in-person events in Boston, we want to make sure that the people we are fighting for can confidently join us as well. In the meantime, we are so excited for you to celebrate safely with us in support of our lifesaving mission!

Thank you for your amazing gratitude,
Your Boston Heart Walk Team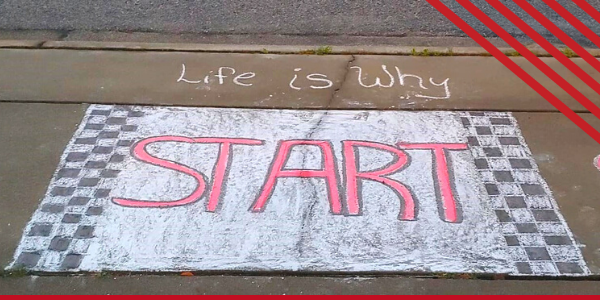 Get Moving

with our activity tracker and movement challenges on our mobile app
Get Connected

it's now easier than ever to connect, share and raise critical funds
Get Rewarded

earn Heart Walk gear like caps, shirts, jackets and more
Get Inspired

get creative, move wherever you are, any way you want – include your family too
Event Resources:
Connect With Us:
Use

#BostonHeartWalk

on social media

Contact Information
General Inquiries
Your Heart Walk Team
bostonheartwalk@heart.org
Donation Mailing Address
American Heart Association
Attn: Boston Heart Walk
300 5th Ave
Waltham, MA 02451